Pharma companies threaten legal action over NHS England's decision to halt access to expensive drugs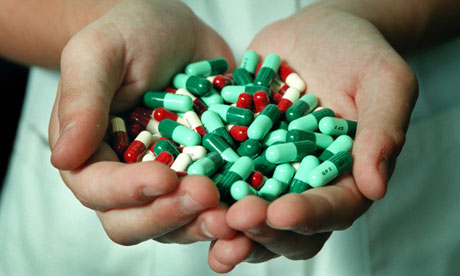 Pharma companies have expressed their discontent at NHS England's expected plans to remove access to a range of medicines due to their high prices.
NHS England's Cancer Drugs Fund, which was set up to allow patients access to drugs regardless of their cost and has been used by 55,000 people, is set to be £100m over budget by the end of the financial year.
Medicines which will be no longer paid by the fund include breast cancer drugs Eisai's Halaven (eribulin, breast cancer), Sanofi's Zaltrap (Aflibercept, bowel cancer) and Roche's Kadcyla (Trastuzumab emtansine, bowel cancer).
Chief executive of Myeloma UK, Eric Lowe, believes that the Cancer Drugs Fund is unsustainable and a "policy anomaly".
Sources: Financial Times, BBC News
Scientists discover 25 new antibiotics in clinical study


Following a three-year gap since the last clinical discovery of antibiotics, a novel approach to cultivating bacteria has led to a yield of 25 new antibiotics.

These new antibiotics, described by the researchers as the "tip of the iceberg" in their published journal in Nature, could potentially revive antibiotic discovery.
Recent decades have seen microbes become increasingly resistant to antibiotics, leading to so-called 'super bugs' which have caused media stirs.
Source: BBC News
Signs that Ebola is slowing in Sierra Leone
Although 248 new confirmed cases of Ebola have been reported in Sierra Leone during the past week, the spread of Ebola in the country appears to be slowing according to the World Health Organisation.
Ebola cases in Sierra Leone far outstrip those of any other country, with almost 10,000 cases and 3000 deaths. Ebola cases are still underreported throughout western Africa.
Ismail Ould Cheikh Ahmed, head of the United Nations Ebola response team, is warning against complacency in Sierra Leone against the continual threat of Ebola:  "It is only at this moment of optimism and relative success that sometimes we are worried of a sense of complacency".
Sources: Reuters, Centers for Disease Control and Prevention